ASPE appreciates the support of the following media organizations and partners for the 2022 ASPE Convention & Expo. Thank you for your continued leadership in advancing the plumbing engineering industry.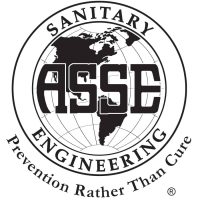 Founded in 1906 by the District of Columbia's Chief Plumbing Inspector, Henry B. Davis, 
ASSE
 is one of the oldest plumbing organizations in the United States. Its professional membership develops and maintains both product and professional qualification standards for hte plumbing and mechanical industry while also administering one of the most recognized plumbing product certification programs. In November 2015, ASSE joined The IAPMO Group as the ASSE International Chapter of IAPMO.

Product & Insight for Leading Edge Mechanical Contracting. Ensuring that mechanical contracting professionals responsible for plumbing, heating, specialty piping and fire protection systems are up to date on the latest products, technologies and strategies that are driving safer, more efficient mechanical systems.

HVAC/P – HVAC & Plumbing News
 – is the only dedicated product news magazine for the industry. The magazine represents product information to HVAC and plumbing professionals and facility directors/managers, keeping them up-to-date on the latest product news. In addition HVAC/P features short articles, news bites and industry news.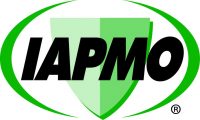 Founded in 1926, the 
International Association of Plumbing and Mechanical Officials (IAPMO®)
 coordinates the development and adaptation of plumbing, mechanical, swimming pool and solar energy codes to meet the specific needs of individual jurisdictions both in the United States and abroad. In addition to code development, the association provides education and personnel certification services on behalf of the industry and the public at large.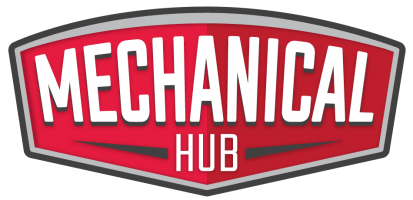 Mechanical Hub Media websites www.mechanical-hub.com, www.plumbingperspective.com, and www.hydronicshub.com are the go to digital spaces for industry news and content in the Plumbing, HVAC, Mechanical and Building Service sectors. Mechanical Hub's websites share the latest in industry news, originally-written features, Onsite Jobsite videos, ProStaff product and tool reviews, guest blogs, and product videos. Our lively social media channels are also a great place to engage with contractors, designers, engineers, installers and other hot topics and best practices.

Phc News
 is the leading voice of plumbing, mechanical and hydronic heating contractors throughout North America. Phc News' dedication to excellence in the industry is reflected in its high quality content, dynamic design and targeted reach.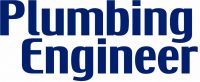 Plumbing Engineer Magazine is a leading brand reaching consulting, specifying and design engineers nationwide. Our subscribers design and specify mechanical systems in commercial, institutional, municipal and industrial applications. These systems encompass the plumbing hydronic, PVF and fire protection market segments.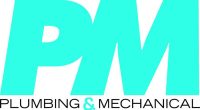 Every month, more than 49,000 subscribers turn to Plumbing & Mechanical for information to managed grow their business in the plumbing, piping, hydronic/radiant heating, geothermic, solar thermal and water treatment industries.

Through its magazine, website and eNewsletters, pme reaches more specifiers/designers of plumbing, piping, hydronic and fire protection products than any media brand.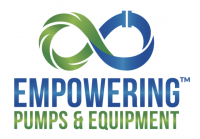 Empowering Pumps & Equipment is the information and connection hub for the pump and related equipment industries.  Empowering Pumps & Equipment shares useful information for industries such as water/wastewater; oil/gas; utilities; and more. Our audience includes engineers, consultants, operations and maintenance staff, OEMs, and suppliers.

Southern PHC has been serving the plumbing, heating and air conditioning industries for over 72 years. In addition to the print issue that is published bi-monthly, Southern PHC has a strong online presence through our website, youtube channel, facebook page, twitter feed and industry partners. We publish critical and timely information relevant to contractors and other industry professionals. 

WQP is the preeminent source of information for water treatment professionals. Our purpose is to provide editorial content and information to help these professionals do their jobs more effectively while educating them on the latest technology. WQP provides editorial content in a variety of informative ways, both in print and electronic formats. WQP's editorial content ensures its position at the forefront of the water treatment market by meeting subscribers' requests for the latest industry news, innovative products and technologies, as well as helpful business, marketing and sales information each month.

Plumbing Manufacturers International (PMI) is the voluntary international industry association of the manufacturers of plumbing products. Our members produce 90% of the products used in the USA. We're advocates, not plumbers. We work to harmonize product requirements. We are the voice of plumbing manufacturers on regulatory and legislative issues.