In the past year, Indianapolis has successfully hosted 270 live events with combined attendance of 718,000 – which included the entire NCAA Men's March Madness Tournament. From the Indiana Convention Center to hotels, Indy has fine-tuned hosting safe events throughout the pandemic, and our team can guide you each step of the way.
Benefits to Coming to Indianapolis…
Destination Appeal: Condé Nast Traveler, TIME Magazine, and Travel + Leisure scoured the globe and named Indy to their list of 'Best Places to Go in 2021'. From the opening of the new Bottleworks District to the opening of the immersive art experience, THE LUME, these top publications know best. They chose Indy. Now, it's your turn.
Task Force in Action: As soon as the COVID-19 pandemic hit, Visit Indy gathered 63 city leaders and hospitality employees across all sectors to work diligently towards a Hoosier Hospitality Promise to our visitors. This Task Force meets regularly to ensure every step is being taken towards a safe and healthy environment.
Hospital-Grade Filters: In March of 2020, the Indiana Convention Center installed hospital-grade filtration systems and have been running the system daily. In fact, the center received NAFA's 2020 and 2021 Clean Air Award for leadership and excellence in air filtration.
Drivability: Indy is within a day's drive of more than half of the nation's population, making it one of America's most drivable cities. Is there a roadtrip in your future?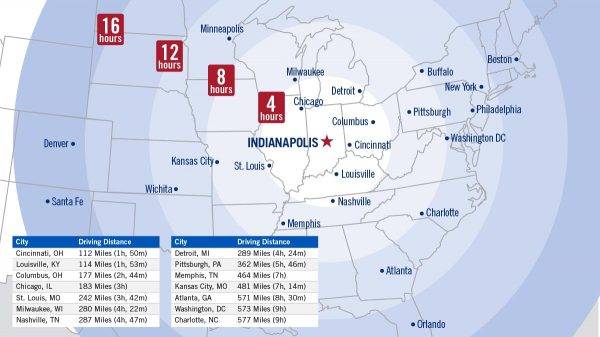 Walkability: With 4,700 rooms connected to the Indiana Convention Center and over 7,500 rooms in the downtown core, attendees can safely walk  without shuttles.
Indiana Convention Center
The Indiana Convention Center invested over $7 million in health and safety enhancements including hospital-grade filtration systems, contactless faucets and toilets, increased hand sanitizer stations, Plexiglas shields at information desks and food and beverage stations, and more. In fact, the industry is taking notice as the Indiana Convention Center was just named for the second time a Center for Excellence by EXHIBITOR Magazine and again received the Clear Air Award by the National Air Filtration Association. For more information, click here.
Indianapolis International Airport
Indy is home to the #1 Airport in North America for nine years in a row, according to Airports Council International and Condé Nast Traveler. Airports Council International has certified the Indianapolis International Airport (IND) with its Airport Health Accreditation.
Indianapolis Hotels
At this time, mandates from the City of Indianapolis require that any event or convention with anticipated attendance of 500 or greater must have Marion County Public Health Department-approved mitigation plan.
Indianapolis Attractions
Indy is home to numerous award-winning, family-friendly attractions. These cultural institutions are open at 100% capacity.
Indianapolis Restaurants
Indianapolis restaurants, bars, nightclubs, and other entertainment venues are open at 100% capacity.
Indianapolis Shared Transportation Services
Both ride sharing platforms continue to operate in Indy under new safety guidelines. Masks are required on public transportation. IndyGo's Red Line mass transit system is also back to operating under their regular schedule, while following these safety measures for riders