ASPE offers two high high-impact ways to showcase innovation, increase brand performance and drive traffic to your booth:
Spotlight your latest innovations in the Product Innovation Showcase featuring your product image, booth number, 50 word description and URL.
Located outside the main entrance of the expo hall, gain maximum visibility by displaying your product in this prominent location. In addition, there will also be product directory signs with your company name and booth number listed in the ASPE Pavilion and at the ASPE expo entrance.
Companies may purchase multiple showcases for qualifying products (one product per showcase)
Artwork, product photo and 50 word product description must be provided no later than July 31, 2020
Artwork guidelines for submission instructions will be provided to participants
Fee is $400 per product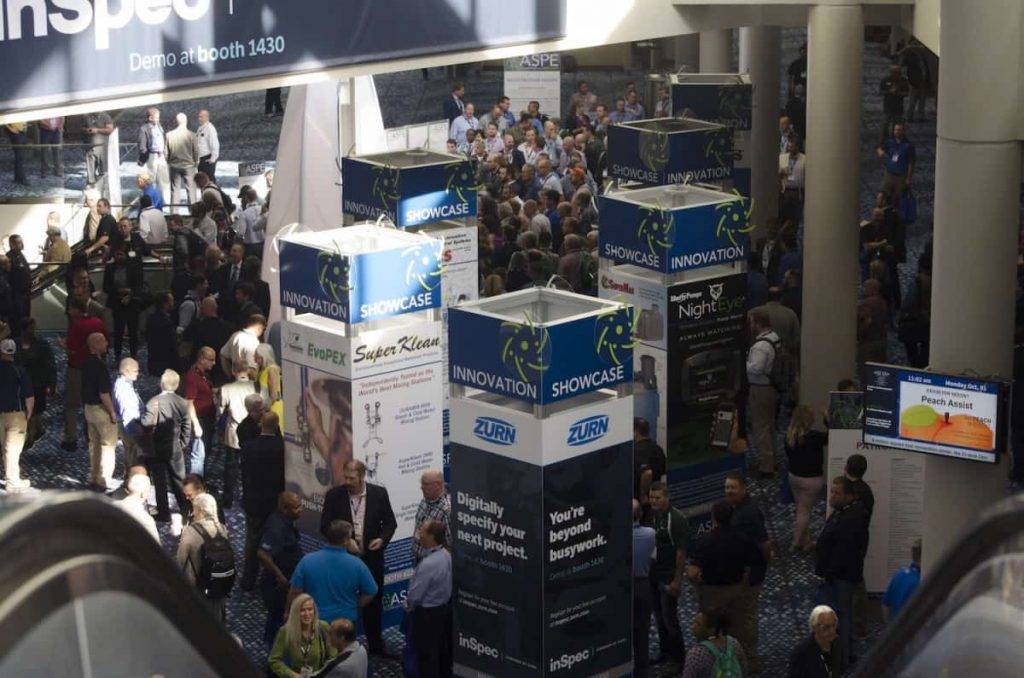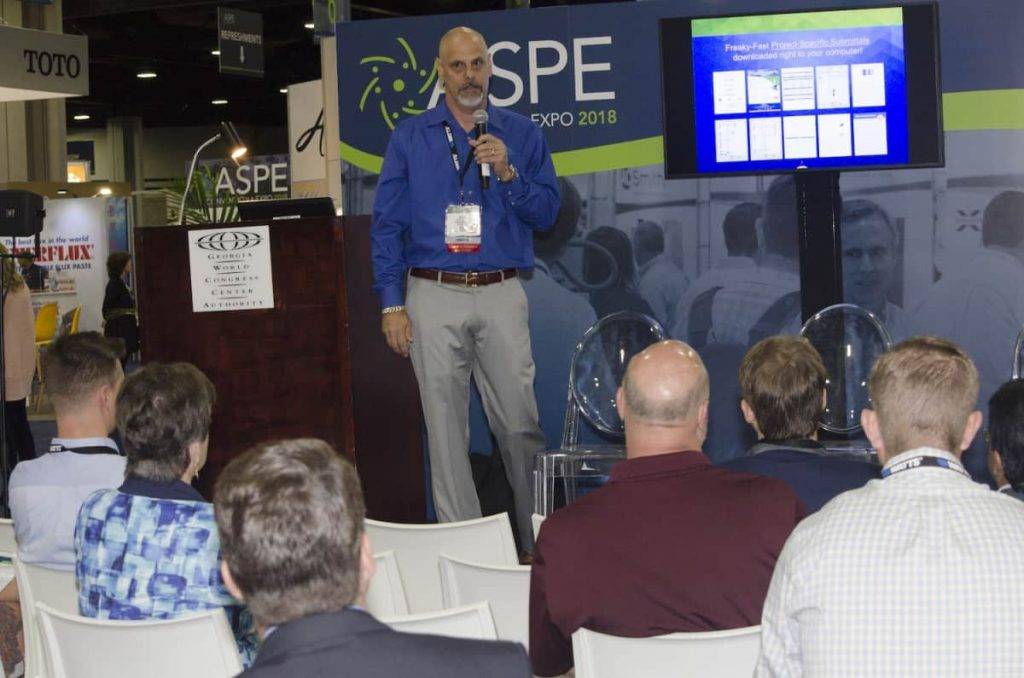 Located in the ASPE Pavilion, the Innovation Theater, offers an opportunity for your company to educate ASPE attendees on your new technology, products and innovations. These 15 minute presentations will be scheduled during ASPE expo hours on September 14 – 15, 2020.
Receive a 15 minute presentation timeslot to present, demonstrate capabilities, answer questions and engage with ASPE attendees. The Innovation Theater schedule will be promoted in attendee marketing materials, the mobile app and onsite signage.
Session description form will be provided upon contract completion
Deadline for entry and session description is July 31, 2020
Fee is $400 per 15 minute time slot
Complete the ASPE Sponsorship Contract or contact Annmarie Kennick to sign up for either or both Innovation programs.